Case Study
Evaluating Usability and Recommending Improvements
Intent
The intent of this project was to evaluate the usability of the current Partners for Retinal Health website and to make recommended improvements. The Partners for Retinal Health Program (PRH) seeks to provide eye doctors and retinal specialists with the information and resources they need in order to stay current on retinal disease research and to direct patients to the parent Foundation.
Role
This project was completed while an employee of the Foundation Fighting Blindness and a student in the Human-Centered Computing Graduate Program at the University of Maryland, Baltimore County (UMBC).
Process
Information Gathering
Information gathering for this project was done primarily through interviews and user 'think out-loud' observation. In order to identify issues with the existing site, three users were asked to complete a series of tasks that were core to the existing goals of the website. While completing the tasks, they were asked to think out-loud about their thought process, any difficulties, and overall experience using the system. Issues were noted by the observer.
Reporting on Usability
Raw observation information was organized in a Usability Aspect Report (UAR) with each issue explained in detail and accompanied by screenshots (if necessary). Each issue was rated in severity based on frequency of the issue, impact on the task, and persistence of the issue. Severity ratings were given on a 1 to 5 scale. In addition, possible solutions were given that might best address the issue, based on the information available.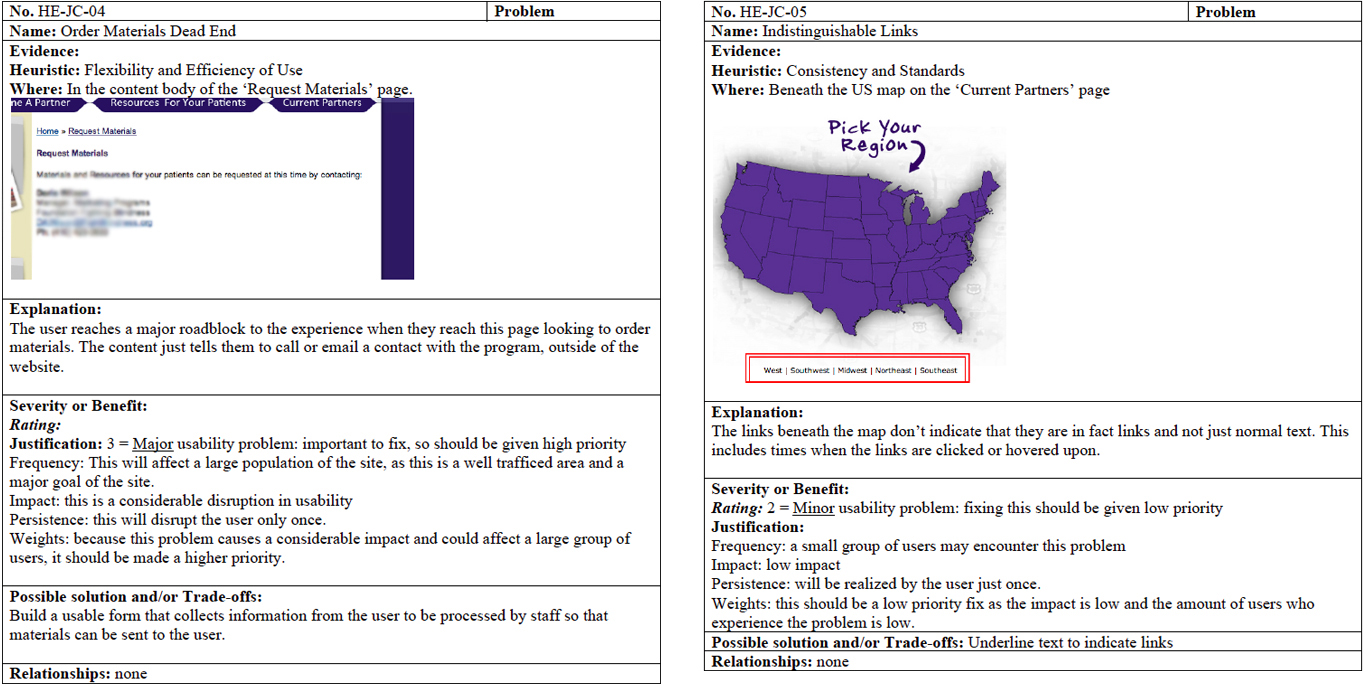 Testing with Paper Prototypes
Using low-fidelity paper prototypes, solutions were tested with participants to evaluate their effectiveness in addressing the most critical problems identified in the UAR report. Participants were asked to run through a set of tasks using paper elements as they might do so on a screen. The observer manipulated the paper elements in response to interactions. Issues were noted by the observers and parsed into a second UAR report.

Final Analysis
Based on the UAR reports, a final analysis was done to provide the client with high to low priority usability issues and final recommendations for how the issues might best be addressed.