Case Study
Website: Geneva English School
Intent
Geneva English School came to Finalsite for the creation of a new website to fulfill their marketing needs and to facilitate communication with students, families, and alumni.
Role
While a Finalsite employee, I contributed to the creation of this new responsive website as the lead web designer on the project. Finalsite is a leading provider of cutting-edge web solutions for private and independent schools.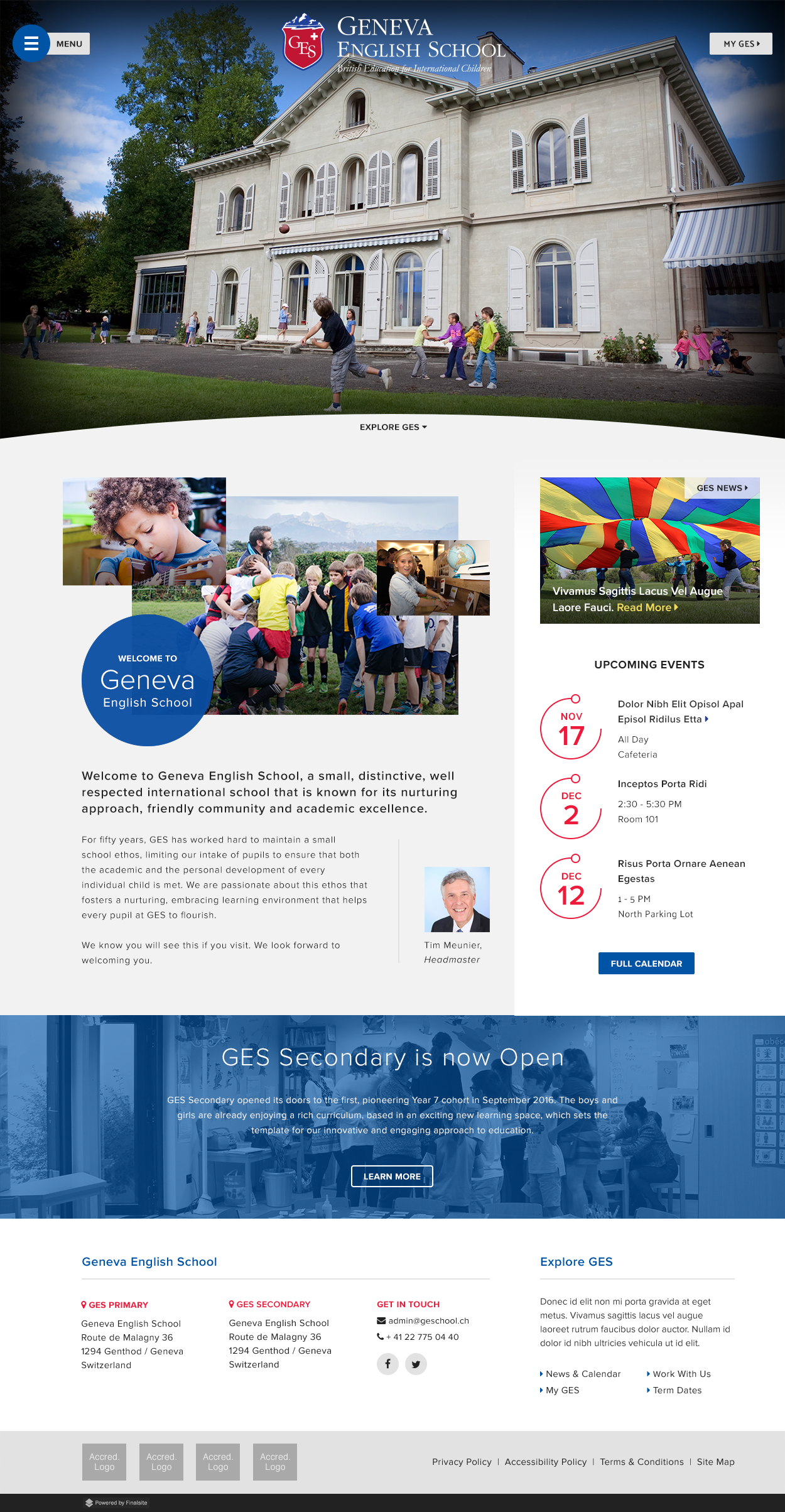 Process
Information Gathering
A survey was shared with the school to discuss their golas and vision for a new website. The survey dived into school branding and current marketing strategy. As designer on the project, this information was reviewed and an initial call was held with the client to further discuss the goals, structure, and look-and-feel of the new site.
Design
For the design, Photoshop was used to create desktop and mobile views for the homepage, an example internal page containing elements and special treatments.
The design went through a series of revisions with the client until approval was received. Iterations were presented using prototyping and mockup tool Invision. During the design and build out phase, a project manager and I were in contact with the client to ensure a fantastic final product.