Case Study
FiveTwelve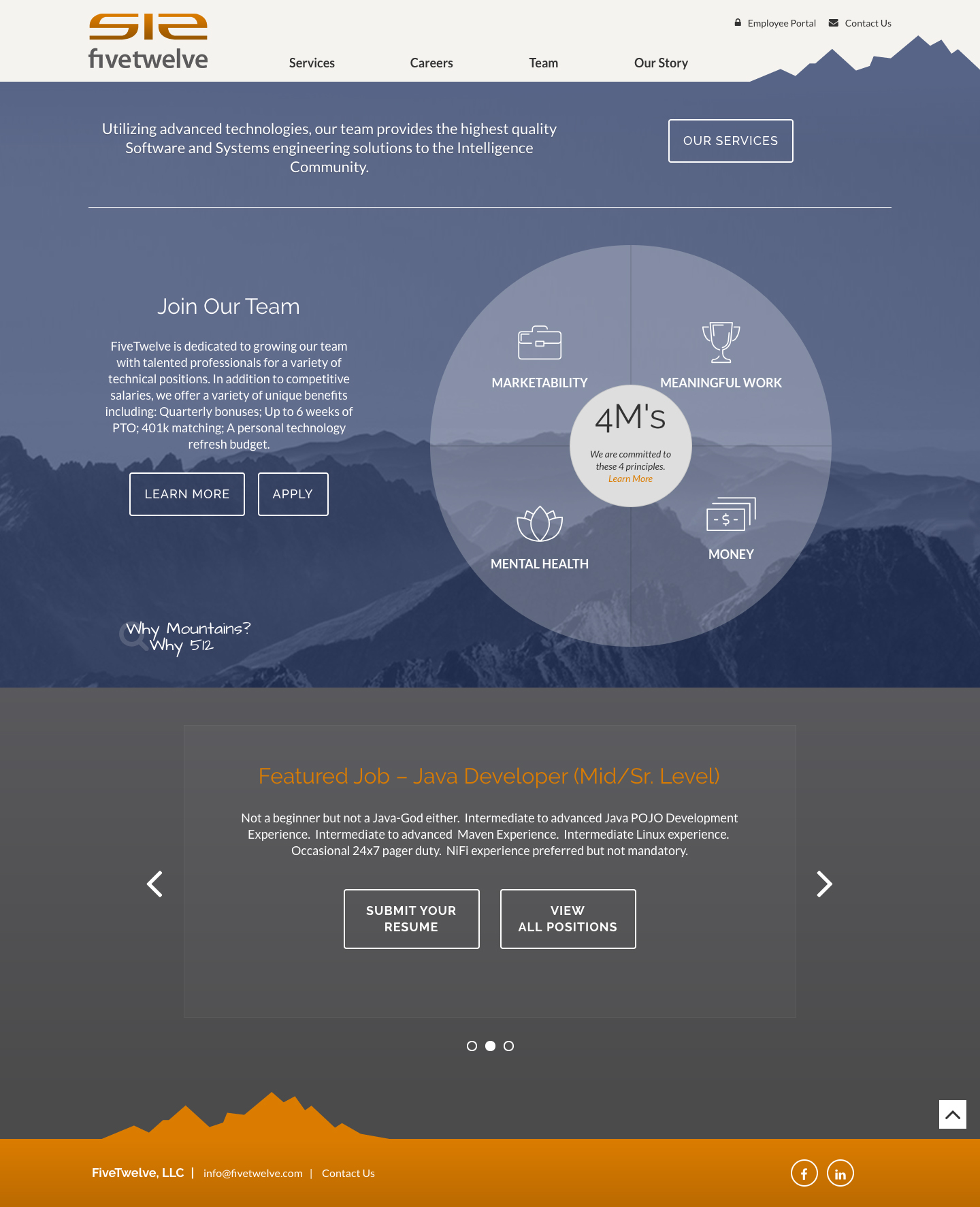 Process
Research and Design
Prior to begining the design of this site, a survey was provided to the stakeholders to identify the goals of their new site. Additionaly, I spoke with them to establish a site-map, the look and feel of the site and to understand how the new site would be managed goign forward.
Photoshop was used to create desktop and mobile views for the homepage, interior pages and example custom elements and buttons.
The design went through a series of revisions with the client until approval was received. Iterations were presented using prototyping and mockup tool Invision.
Build-Out
Once the design was finalized, the new responsive website was built using Wordpress. I created a custom Wordpress theme for the site. I made use of Git versioning control, the Gulp JavaScript task runner, JS/JQuery, Sass, and a variety of JQuery and Wordpress plugins.